Ask Ausiello: Spoilers on Glee, Grey's, Teen Wolf, Good Wife, Reign, Nine-Nine, Originals and More / via TVLine - February 25, 2014

Question: Any info on the upcoming second seasons of the summer soaps Devious Maids or Mistresses? –Dylan Ausiello: Tuesday is the maid's day off at AA, so you're going to have to be content with some Mistresses intel — and it involves the (relatively) straight-laced April (Rochelle Aytes) getting caught up in drama both juvenile (via her daughter Lucy's heinous new classmate) and adult (brace for some half-nekkid gentlemen!). To be more specific, the show is casting the recurring role of 11-year-old Peyton, described as "a mini-Kardashian" (which is another way of calling her "a condescending, entitled, eye-rolling rich-bitch-in-training who thinks that every word that comes from April's mouth is absurd, stupid, immature or just plain hopeless"). Knowing how April shut down her presumed-dead ex-hubby and his skeezer girlfriend last year, let's hope she gets to unleash her delightful verbal venom on the little hellion, yes?
Powered by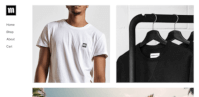 Create your own unique website with customizable templates.