SEASON 3: EPISODE GUIDE

Ep1: Gone Girl


Original Airdate: June 18, 2015


Having confessed their true feelings, Joss and Harry are making out on the beach when Karen calls with bad news and Joss races to be with Scott. Meanwhile, April invites Scotty and his mother to town and they arrive with Uncle Marc in tow. Karen makes a return visit to her doctor, Alec, and the results of her blood test are about to change her life in a very dramatic way. Fashion designer Calista Raines arrives on the scene determined to get what she wants.

Ep2: I'll BE WAtching You


Original Airdate: June 18, 2015


New friendships are forged, relationships are set on a complicated course and mysterious plans are set in motion.

Ep3: Odd Couples


Airing: June 25, 2015


Karen receives a house call from Alec after her medical procedure proves to be more painful than expected. Paul's past transgressions continue to haunt April. When the insurance company demands that she pay back the insurance settlement, April turns to Savi's old nemesis Toni for legal counsel. Meanwhile, Marc helps her through the crisis by revealing a secret of his own. Will this secret scare her away or bring the duo closer together? Joss helps Calista out of a business bind, and a little distraction is exactly what she needs as she struggles with her feelings for Harry.
---
Ep4: Into the Woods


Airing: July 2, 2015


Joss pushes her new relationship with Harry faster than she should. A misunderstanding between Karen and Vivian leads to a deepening of their friendship and a surprising act of intimacy. Lucy's sexy headmaster, Blair, teaches April a thing or two about parenting while on a school camping trip. Calista finds herself getting pulled back in by Luca, but just as she lets her guard down it's clear that Luca has ulterior motives.

Ep5: Threesomes


Airing: July 9, 2015


April's on a high after Blair agrees to a date. Karen deals with the aftermath of her scandalous encounter with Vivian and Alec, as they all try to figure out what this means for them moving forward. Calista meets the other ladies and finds a way to stay connected to Luca – only to be duped. Scott calls Joss to ask for his ring back and she finds out he's already engaged to another woman. Issues continue to ensue in Harry and Joss' relationship pushing them to the breaking point.

Ep6: TBD

| | | |
| --- | --- | --- |
| Ep7: TBD | Ep8: TBD | Ep9: TBD |
| | | |
| --- | --- | --- |
| Ep10: TBD | Ep11: TBD | Ep12: TBD |
Ep13: TBD

Episode Descriptions via
ABC (Eps 1-2), Spoiler TV (Eps 3-5)

Powered by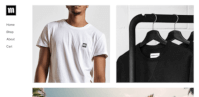 Create your own unique website with customizable templates.